Siding Options We Offer
When choosing a siding material for your new or renovated home, it's important to know what options are available. Listed below are some of the most popular options of exterior materials to aid you in making the most informed decision for your home.
---
Fiber Cement Siding – James Hardie
Fiber cement is a durable, long-lasting, and low-maintenance material that is highly resistant to fire, moisture, and weather. It's a semi-rigid material that provides substantial protection, especially in areas with lots of precipitation. Fibre cement siding comes in a variety of different styles, including horizontal board, vertical board and baton, panels, and shakes. This option is also available in several different textures and a wide range of colours.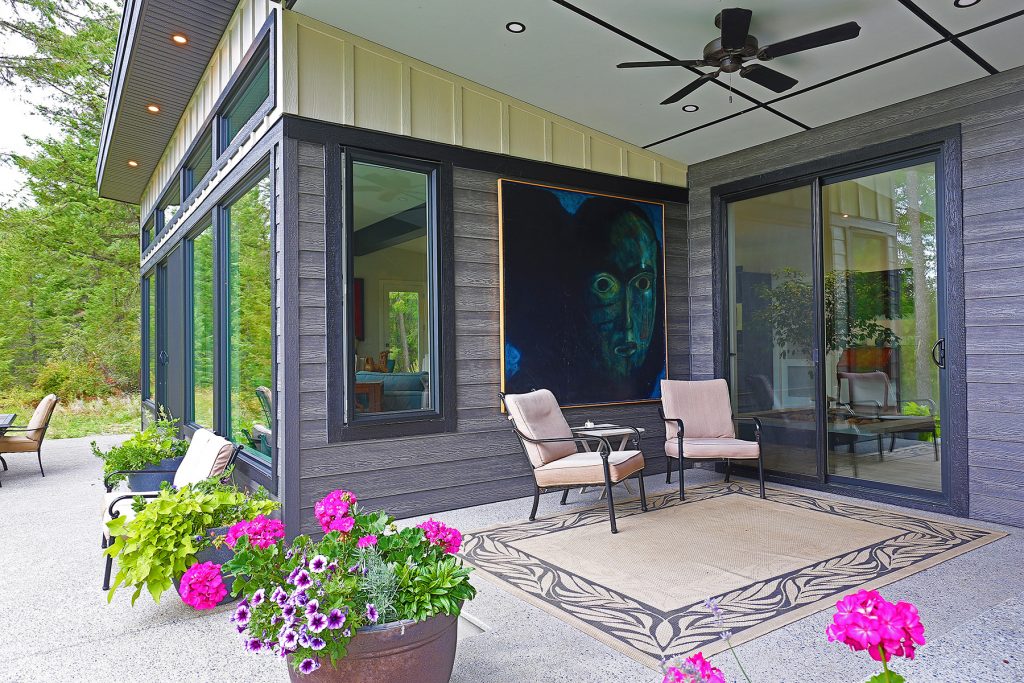 ALUMINUM SOFFIT
Soffit is most commonly installed underneath porches, archways, and occasionally under staircases. However, it can be applied in any place where a ceiling space has to be covered. Soffit provides essential ventilation and airflow to minimize excess moisture that can cause rotting and decay of a structure's roof. The promotion of directional air movement through the rafters and eaves helps extend the life the the interior and exterior of your home.
Aluminum Siding
Premium siding options like aluminum siding are among the strongest on the market. For any type of residence, aluminum is available in a variety of patterns and profiles. Both a vertical and a horizontal version are offered.
Aluminum siding typically has a similar appearance to real wood but is more resistant to dampness, mildew, and insects than cedar. Additionally, this choice provides excellent insulation for your home, which aids in the efficiency of your home.
Engineered Wood
Engineered wood is a composite material made of wax, resin, and wood fibers that is stronger and more resistant to the elements than conventional wood. It's typically constructed using recycled materials and scrap lumber, making it an environmentally friendly option.
Engineered wood is completely free of knots, has a comparable look to cedar, and may be stained or painted to the desired finish look. This type of siding is also lower maintenance the traditional wood options.
Cedar Siding
Cedar is a natural wood siding that has a rustic appearance and can be stained a in variety of different tones. It comes in many styles, including shingles, shakes, trim boards, and clapboard. In addition to being an aesthetically pleasing siding alternative that is popular in North America, it may also increase the value of your home if well maintained.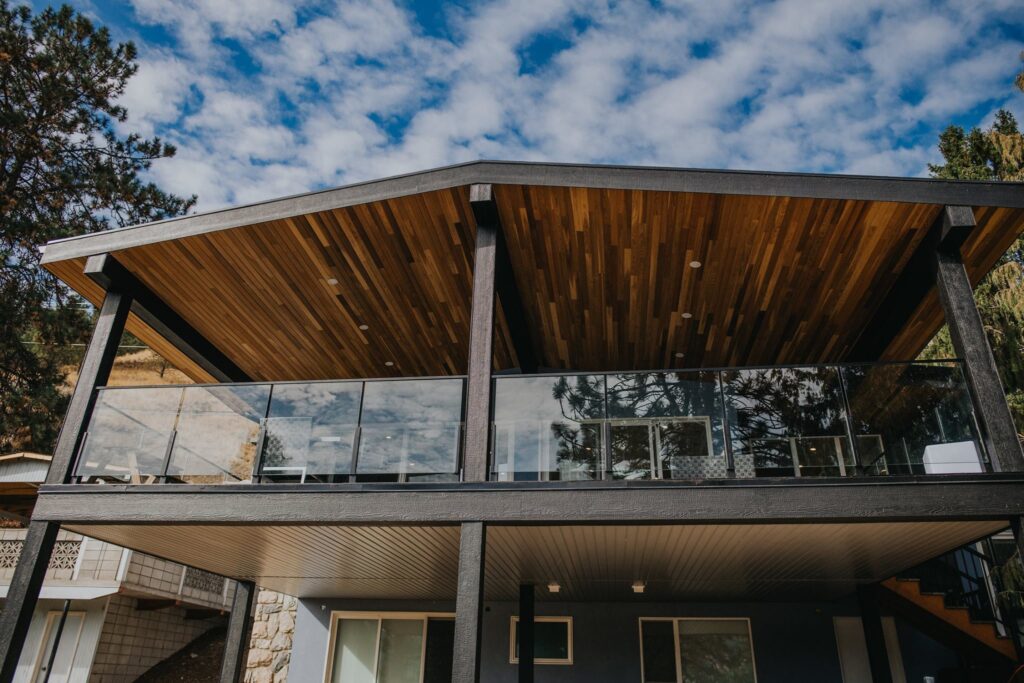 STUCCO
Hand-troweled masonry plaster stucco siding, which is made of cement, water, and sand, is a distinguishing characteristic of Spanish and Mediterranean architecture.
Depending on the application method, the exteriors of these stucco homes have a range of textures, from pebbled to sweeping swirls to nearly smooth. The product comes in a wide range of colours and also offers dependable weatherproofing.
STONE MASONARY
One of the best options for a natural or rustic home exterior is stone siding. It can be applied to the complete home or used as an accent to improve the curb appeal.
Natural Stone Siding
Stone Veneer Siding (Cultured/Faux/Real)
Faux Stone Siding (Foam Panels)
Natural Stone Cladding
Vinyl Siding
Vinyl is a synthetic material that is made from a blend of plastics. It's lightweight but very durable and comes in a wide range of colour options. Vinyl is also low-maintenance and cost-effective which makes it a very popular siding option.
However, vinyl is not the best choice for everyone. The product is susceptible to extreme heat which may cause deformations and extreme cold which may result in cracking. Additionally, areas that receive more sun exposure may experience colour fading over time.